Join a supportive
team of professionals
Nurture young children and babies holistically, the Montessori way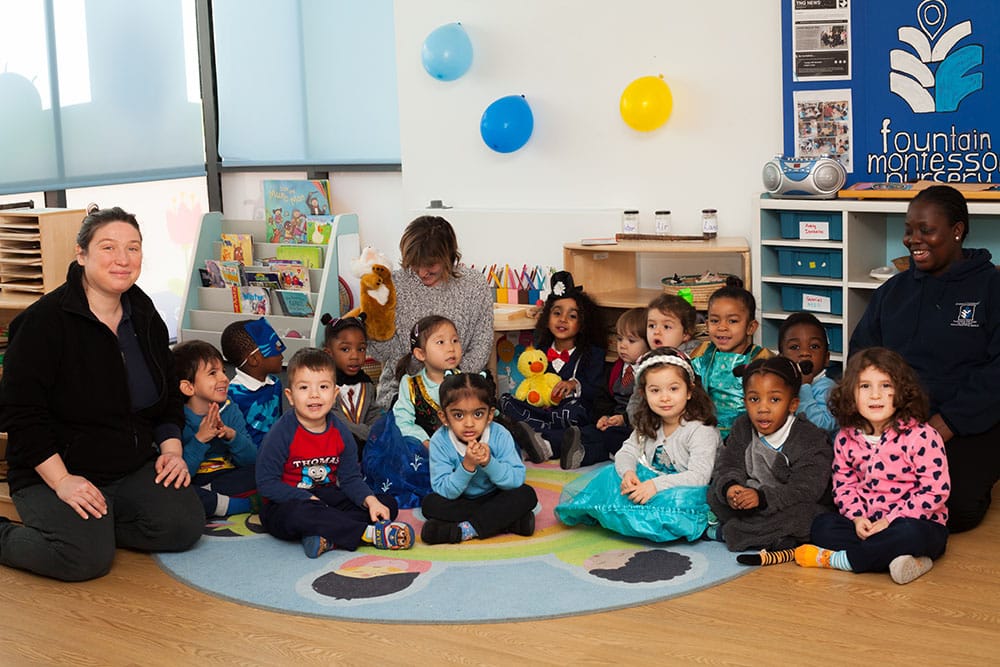 Join a supportive
team of professionals
Nurture young children and babies holistically, the Montessori way
Montessori Pre-school and Nursery Serving Colindale, Edgware & St Albans UK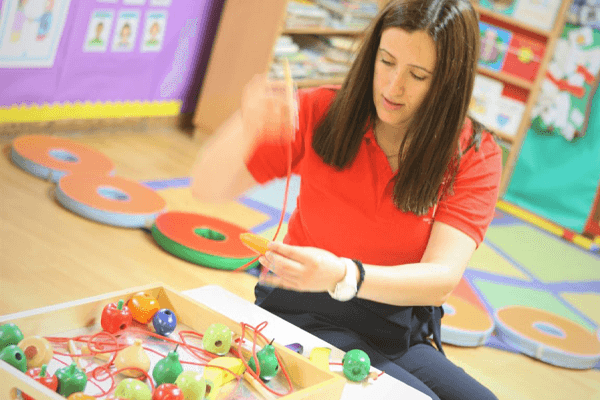 We're All About Families, Including Yours
Take advantage of child care discounts for you and other family members so you can rest assured your child is getting the top-quality care you can count on while focusing on your career.
Our Training Package Ensures You're Montessori-Ready
Get free, in-house, coveted Montessori training and certification to further your professional development and gain knowledge and expertise in the globally acclaimed philosophy celebrated and recognised world-wide.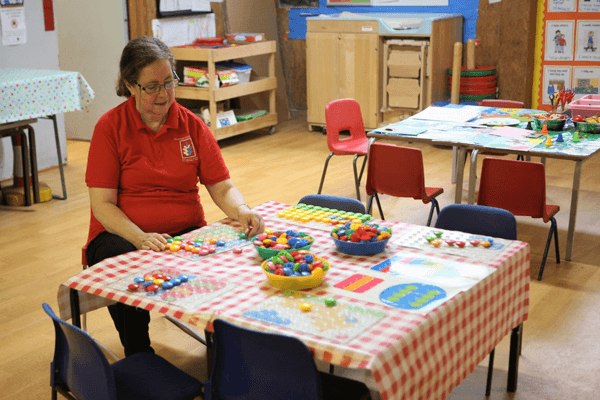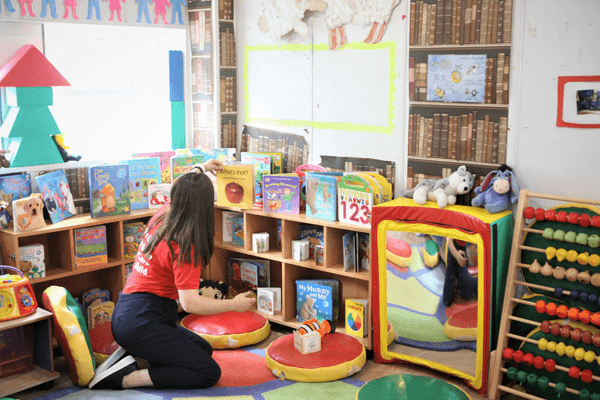 Competitive Pay and Perks Keep Our Turnover Low and Nurture Our Staff Family
Our average teacher tenure is ten years, at least, making our team reliable and connected. Because we empathize with busy team members, enjoy flexible working hours, 28 days of holiday to stay refreshed, a pension scheme, and annual salary review to stay incentivized.
Our Supportive Management Team is Here for You
Both early education novices and veterans come across obstacles. Still, our leadership is here to guide and overcome challenges with you, so you can continue to focus on delivering quality care and feel valued as an integral part of our overall success.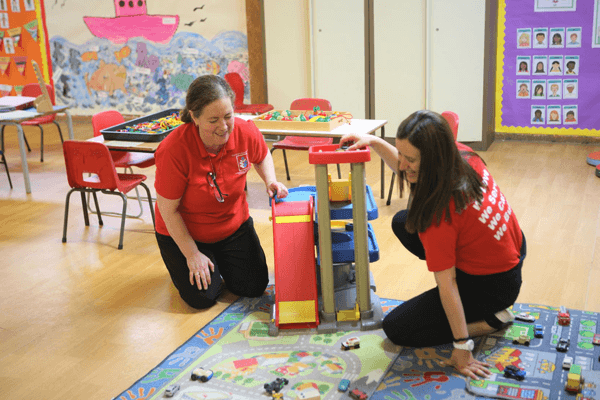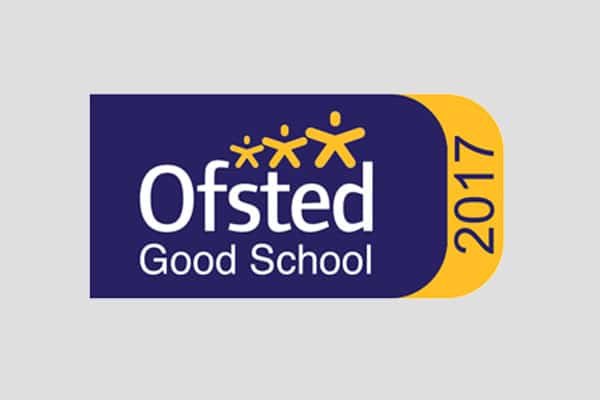 Become Part of a Highly Ranking Preschool Where Quality is a Priority
Our Office for Standards in Education, Children's Services and Skills (OFSTED) report revealed above par leadership and management, quality of teaching, and outcomes for children, to name a few, making working here a career move in the right direction.
We Consistently Hold Ourselves Accountable for Improvement
We value your feedback; as such, we've developed an effective self-evaluation system informed by the views of staff, parents, and children so we can stay current, maintain efficiency, and continue to strive for excellence.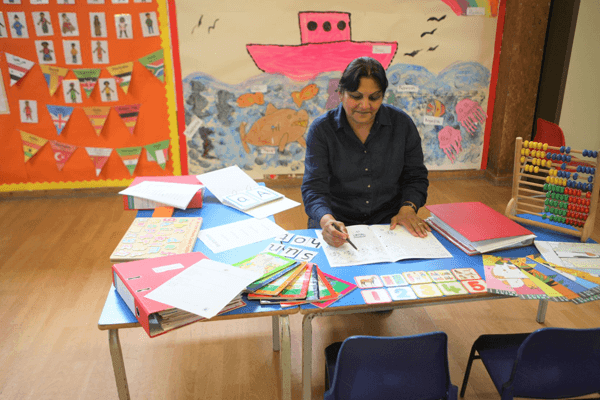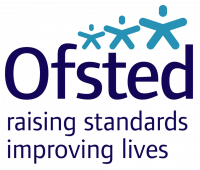 Staff demonstrate a secure knowledge of how children learn and develop. They provide a good range of activities and adapt the learning environment based on children's interests and varying levels of development. Therefore, children are motivated and eager to learn and explore. Staff carefully monitor children's progress and take prompt actions to address any gaps in learning. As a result, all children, including those who are learning English as an additional language, make good progress from their starting points.
Staff make good use of settling-in arrangements, such as visiting children in their homes prior to starting the pre-school. Therefore, children settle quickly and parents have opportunities to exchange information about their children.
The management team has developed an effective self-evaluation system. They seek the views of staff, parents and children, and demonstrate a clear vision for further developments in order to achieve excellence.
"I enjoy working at fountain because I had an opportunity to admire children's individuality, curiosity, creativity, soul, passion and energy. People at Fountain Montessori inspired me and helped me to grow personally and professionally. The atmosphere at work is vivid, productive and creative. Our team is cooperative, friendly and enthusiastic. The management is supportive, and inspirational."
"The atmosphere in our work is healthy and positive to promote meaningful growth for the children. The manager and the teachers welcome the children in the morning with love in a happy environment so that the children feel welcomed in the nursery. Additionally parents are very happy to come and get involved in different activities. The staff work as a team and support each other. The management is very supportive and role model for the staff."
"I enjoy working at fountain because it has a good working environment, friendly staff and love and patience with each other. The atmosphere at work is busy but enjoyable. Our team works well together. The management listens to and values our opinions."
"I enjoy working at Fountain Montessori because I find that the way in which the children learn is more focused, we have a wide range of activities, materials and games/toys, including life learning activities in Practical life area. We are also big about play and the outdoors, we offer a lot of free choice activities outside in the garden and physical equipment such as the big climbing slide. I also found that the children have their moments but are really mature and clever, it took me a while to get over that fact. The atmosphere at work is filled with such love and care towards the children, each child is greeted by their carers every day. I find that the children trust and love their carers. We are really big on teamwork, I love my team in Tulips, they are always there to support me, give me advice when needed and are great role models for me. Also each room leader from all the classes have regular meetings to keep the other classes in the loop about what's going on in their room, if they need support from other staff or advice. The management team is also a big support, every day I feel welcomed. They were also really concerned when I was ill. We have Appraisals every 3 months and they make me feel confident in telling them any concerns I may have. I am really happy at Fountain and will be here in years to come."
You're an early childhood educator. (And it's the best job ever!)
You're looking to make a world of difference in the lives of young children. (It's everyone's future, after all!)
You live for the "aha!" moments—the magical light in a little one's eyes when a concept just clicks. 
You love to watch personalities develop and interests blossom right in front of you. 
But what if there's more? What if you could kick your passion and teaching experience into overdrive?
What if you could take your career to the next level at an OFSTED Good-Rated school that offers trusted, coveted Montessori training at no cost to you? 
You would ask, "Where do I sign up?"
It might sound too good to be true, but it's not! (This is the real deal!)
We're a local Montessori centre and we're looking for dedicated, hard-working individuals to join our team as Lead Montessori Teachers. If you have the motivation and the background to be part of one of the best educational teams around, you could benefit from:
free Montessori training and certification
additional paid professional development opportunities
childcare discounts for your family 
competitive compensation packages, including a pension scheme
perks like paid time off and flexible scheduling 
supportive, understanding leadership & a tight-knit, tenured teaching staff
an environment with a commitment to quality and accountability 
bonuses based on performance
If you think this could be a terrific opportunity for you to build your career at a preschool and nursery that aligns with your work ethic and educational values, all while providing you the best chance at tenure and advancement, then you need to apply!  
Main Requirements:
a strong willingness to learn
Montessori diploma or other Montessori qualification
previous experience working with young children
Don't have all these prerequisites? That's okay! We are looking for people with a positive attitude and the determination to succeed as early childhood educators! Get in touch today to learn more about the responsibilities of a Lead Montessori Teacher and FREE Montessori training for the right candidates. 
Not sure if being a Lead Montessori Teacher is the right fit for you? Other positions are available for Nurses, Baby and Infant Leaders & Assistants, and Preschool Leaders & Assistants.
LEAD MONTESSORI TEACHER JOB DETAILS:
Responsible to: Preschool Manager/Room leader
Responsible for: Your performance and team
Purpose of the job: To work as a key person and as part of the preschool team under the direction of the room leader and manager. To provide safe, high-quality Montessori education and care for young children that meets the individual needs of children attending the setting.
Main duties
To assist with the planning of the curriculum using the Montessori & Early Years Foundation Stage (EYFS) curriculum for guidance.
To help set up the playroom(s) for the daily programme and to help tidy away at the end of the session.
To act as a key person to a small group of children, liaising closely and building an effective relationship with parents/carers and ensuring each child's needs are recognised and met.
Work in partnership with parents/carers and other family members.
To advise the Preschool Manager of any concerns, e.g., over children, parents, or the safety of equipment, preserving confidentiality, as necessary.
To teach children, offering an appropriate level of support and stimulating play experiences.
To ensure that children are kept safe and that you understand when to follow child protection procedures.
To support meal times within the setting.
To actively participate at team meetings, supervisor meetings and appraisal meetings.
To attend training courses as required and to take responsibility for your development.
To keep completely confidential any information regarding the children, their families, or other staff, which is acquired as part of the job.
To be aware of and adhere to all operational policies and procedures, e.g., health and safety, fire precautions, dropping off and collection of children, food safety, cleanliness etc.
To ensure that adequate records are kept and updated regularly.
To promote the nursery to current parents and potential customers.
To undertake any other reasonable duties as directed by the Pre-school Manager, in accordance with the setting's business plan/objectives.
This job description is not an exhaustive list of duties, and the post holder will be required to undertake any other reasonable duties discussed and directed by the line manager.
Essential criteria
Willingness to learn.
Montessori diploma or other Montessori qualification
Previous experience of working with young children.
Sound knowledge of child development for children from birth to five years.
Knowledge of the Early Years Foundation Stage (EYFS).
Sound knowledge of Montessori philosophy and practice
Knowledge of child protection procedures.
Good communication and IT skills.
Ability to work in a team and value and respect the ethos of the nursery and Montessori philosophy of a child-centred education
An understanding of play-based approaches to children's learning and development.
Commitment to equal opportunities.
Commitment to working effectively with young children and families.
Friendly and flexible approach at work which facilitates the development of effective relationships.
Desirable criteria
Level 3 early years education and childcare qualification or equivalent, and a commitment to obtaining a level 4 qualification.
Montessori assistant or diploma.
Willingness to undertake further training in particular Montessori training.
Current First Aid at Work qualification.
We hire for ATTITUDE, not necessarily aptitude. We will train you to excel in a child care environment if you have the passion! So even if you don't meet all the requirements listed above, still consider applying if you're a bright, motivated, loving, positive person who wants to be a part of a winning team and make a difference in the lives of children and families.
Terms and conditions
Hours: 40hrs per week
Salary range: £18k – £22k
Pension, bonus, childcare, training, 5.6 weeks paid holiday
This post is exempt from the Rehabilitation of Offenders Act (1974) and does require a criminal records check. Applicants must be prepared to disclose any convictions they may have and any orders made against them.
Are you a compassionate, motivated person who adores children and wants to break into the field of early childhood education? We're looking for people like you who want to begin or advance a career providing classroom support to teachers and brightening the lives of the littlest learners.
If you're ready to move into a career that makes a difference, and you:    
Are friendly, dependable, and willing to work as an integral part of a classroom team
Want ECE work experience and professional development opportunities 
Can communicate respectfully with students, colleagues, parents, and administrators
Are physically able to complete the tasks necessary to care for small children, and 
Agree with and can deliver on our mission to provide exceptional care and learning 
then please apply today! We can't wait to meet you.